FREE DELIVERY IN THE NETHERLANDS
Within the Netherlands we ship with PostNL. Customers without an account will be charged € 4,95 in shipping costs. Packages can only be delivered to residential addresses, not to PO boxes. We strive to deliver your order within one to two working days.
We aim to deliver within 2 working days.

As soon as your order leaves our warehouse, we will send you an e-mail with a Track & Trace code with which you can track the status of your shipment.
If a package cannot be delivered to you, this is offered as standard to your neighbors. If the package delivery also fails at your neighbors, you will receive a message from the delivery person. There is a 'not-home code' on this message. With this code you can on the website of "PostNL"Make a choice for a second package delivery on a day, period and location that suits you better.
If you and your neighbors are not at home with the second offer and you have not received your package, you can pick up the shipment at one of the PostNL Post Offices with the message from the delivery person. You have three weeks for this. Then the shipment is returned to the sender. If you are going to pick up your shipment you must always identify yourself.
NO DELIVERY ON SUNDAYS AND HOLIDAYS
PostNL does not deliver orders on Sundays and public holidays. Click here for more information about delivery around the holidays.
DELIVERIES ABROAD
Abroad we ship with Postnl. Packages can only be delivered to residential addresses, not to PO boxes. The delivery times per country can be found in the schedule below.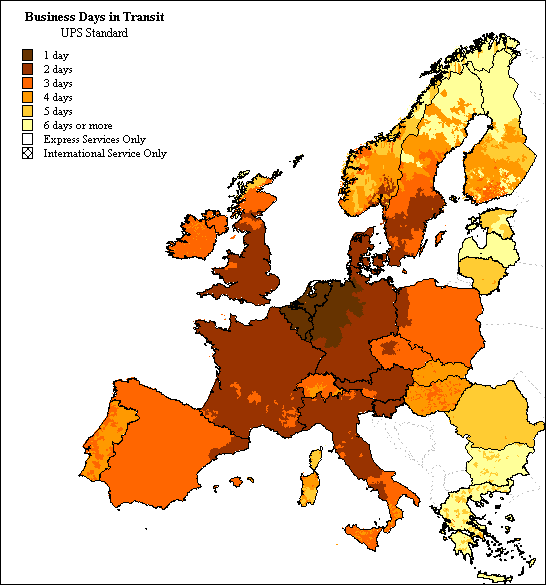 FREE SHIPPING
Shipping within the Netherlands, Belgium and Germany when you spend above € 35
SHIPPING COST PER COUNTRY
Below you will find an overview of the countries we ship to with corresponding shipping costs:
| | |
| --- | --- |
| The Netherlands | € 4,95 |
| Belgium | € 4,95 |
| Germany | € 4,95 |
| Luxembourg | € 4,95 |
| Engeland | € 9,95 |
| Ireland | € 14,95 |
| Northern Ireland | € 14,95 |
| France | € 9,95 |
| Denmark | € 9,95 |
| Italy | € 14.95 |
| Austria | € 9,95 |
| Norway | € 29,95 |
| Spanje | € 16,95 |
| Switzerland | € 29,95 |
| Portugal | € 29,95 |
| Sweden | € 19,95 |
| Finland | € 19,95 |
| Greece | € 34,95 |
| Poland | € 14,95 |
| The Czech Republic | € 9,95 |
| Slovakia | € 14,95 |
| Romania | € 19,95 |
| Hungary | € 14,95 |
| Bulgaria | € 29,95 |
| Slovenia | € 14,95 |
| Estonia | € 14,95 |
| Latvia | € 19,95 |
| Lithuania | € 14,95 |
| | |
| | |
| | |
| | |
| | |